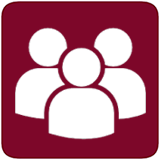 About Us
The Nasson College Alumni Association is an independent corporation, operating under the laws of the State of Maine, and is certified as a 501(c)(3) not-for-profit organization.
The Alumni Association is a growing, active, vibrant organization. In addition to graduates of Nasson College, the Alumni Association supports and represents the interests of all members of the Nasson family. The most popular activities of the Alumni Association each year are the annual all-school reunions. All major activities are held on campus.
In addition, there is the ongoing effort to keep the mailing list up to date (an almost impossible task, under the circumstances!) and collecting updates on alumni and friends.
Our Missions
The Nasson Heritage Center provides a place to store and display artifacts and memorabilia pertaining to Nasson College. The Center is maintained by the Alumni Association as a meeting place for the Board of Directors, Administrative Committee, and other alumni gatherings.


The Scholarship Program awards educational scholarships to worthy secondary school seniors from southern York County. Each year the Board of Directors determines the number and dollar amount of the scholarship(s). Though funded by the Nasson College Alumni Association, the scholarship is administered by the Sanford Regional Technical Center. [Learn More...]


Educational and Cultural Programs are sponsored by the Nasson College Alumni Association to benefit the residents of area communities. Programs will be diverse to interest as many as possible. [Learn More...]

The Nasson Community Center receives support from the Alumni Association as determined by the Board of Directors of the Alumni Association and the availability of funds. [Learn more...]

Membership in the Alumni Association

Annual "active" membership in the Alumni Association is only $25 per year. Your membership greatly helps the Alumni Association to perform its many functions. Please also consider contribution to the Endowment Fund, a Commemorative Brick for Flag Plaza and the Nasson Community Center. [Learn more...]
---

Calendar
In the fall of every year is Homecoming, and in the spring is Alumni Day. The Alumni Association also posts the dates of any Board Meetings here. [Learn more...]

Newsletter
Send us an e-mail to let us know your snail-mail address so we can send you our hard copy Newsletter three times per year! [Newsletter...]

Gallery
Enjoy viewing the many photos displayed in our Gallery! Photos are from events like the Nasson College Alumni Homecomings and Alumni Day gatherings through the years. Please note: This is an off-site link. [View Gallery...]

History
Nasson College began in 1912 as the Nasson Institute, a two-year program for women. It became a four-year college in 1935, and first admitted men in 1952. [Learn more...]

Bylaws
Bylaws that govern the Nasson College Alumni Associattion. [Learn more...]


Committees
Be sure to check out our current Board of Directors, Standard Committee Chairs, Ad Hoc Committee Chairs, Administrative Committee and Presidents dating back to 1914. [Learn more...]

Personnel
If you're looking to contact somebody for something specific, be sure to also check out our listing of Personnel. [Learn more...]


Board Minutes
If you're looking to contact somebody for something specific, be sure to also check out our listing of Personnel. [Learn more...]

Anniversary Brochure
Nasson College Alumni Association Brochure to celebrate 95 Years. [Learn more...]

Contact Us
Various ways to contact Nasson College Alumni Association. [Learn more...]