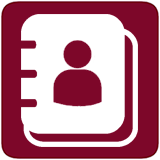 Alumni Directory
Here is the Directory of Nasson College Alumni students, faculty, friends, etc. If you would like to add your own name and e-mail address (or update the information we have for you), please send your info via e-mail.
Don't have your own e-mail address? Write to us (PO Box 416, Springvale, ME 04083) via snail-mail, so that the Alumni Association knows how to reach you.
If your address changes, keep us up-to-date! And please, every time you write to us, be sure to mention your class year.
Everybody is listed under the year they graduated, or would have graduated, had they remained at Nasson College through graduation, which explains classes 1984-1986. All New Division students are listed under New Division unless they requested to be listed under year of graduation. Women are generally alphabetized by their maiden name, or their name used at college.
Class of 1942
Muguette Gervais Pepin
Phyllis Hall Smith - coin@bigplanet.com
Class of 1944
Frances Louise Hawley - chuckfrandavis@aol.com
Class of 1945
Lila Mitchell Sparrell - c.sparrell@att.net
Class of 1946
Edna Stevens Fadden - fadden@roadrunner.com
Louise Tibbetts Cook
Class of 1947
Helen (Geg) Gegenheimer Kennedy - helenkennedynh@comcast.net
Class of 1948
Eleanor Austin Taylor - bobtaysr@verizon.net
Barbara Folsom Boyle - fboylgen@metrocast.net
Claire Plouff Sidelinger - nanaside@roadrunner.com
Edna Stevens Fadden - faddone@roadrunner.com
Gloria Sylvester - glosyl@aol.com
Helen Kostis Truman - helentruman@gmail.com
Nan Valentine Ricci - nanvtr@gmail.com
Class of 1949
Thelma Sporn Goldberg - babatova@cox.net
Additional Classes
[1950's] [1960's] [1970's] [1980's] [1990's]