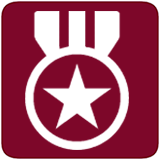 Hall of Fame
The Nasson College Alumni Association has established a Hall of Fame to honor graduates, faculty, and members of the Nasson College community who have distinguished themselves since attending or being affiliated with Nasson College.
2005
Anna St. Amand Ashley, '60
George McEvoy, 61
Richard Ford, '65
2006
Dr. Verne Bovie, Professor
Sally Tsarides Coleman, '49
Elwin Thomas, '62
2007
Hazen Carpenter, '54
James Desmarais, '60
2008
Patricia Baldwin, '60
2009
James Colville, Administrator
Judy E. Mason, '64
John Sylvester, '64
William Silliker, '69
2010
John Downing, '59
2011
Sally Schantz Hapenney, '57 and Faculty Member
Dr. Charles F. Herberger, Faculty Member
2012
C. Thomas Jagger, '59
2014
Craig Dutra, '77
2015
Peter Martin, '74
Richard R. J. Morin, '59
The criteria for induction
Have received recognition or honors through their professional, business, industrial, or personal accomplishments.

Have contributed significantly to the betterment of their fellow persons.

Have given of themselves to improve the quality of life for others.

Have been highly-successful in educational endeavors in college and beyond.

The process of induction
An official HALL OF FAME Nomination Form. Please print, complete, and mail to:

NASSON COLLEGE ALUMNI ASSOCIATION
HALL OF FAME COMMITTEE,
7 SPRING STREET, PEMBROKE, MA 02359

Must be recieved by July 1 of the current year.

There is no limit to the number of nominations received each year.

Nominated candidates will be considered for induction by the Committee for Induction at the Fall Homecoming event.

NOTE
Further information about the process of Nomination or Induction may be obtained by contacting Chair Norm Pulaski by sending an email or calling (781)826-2758.